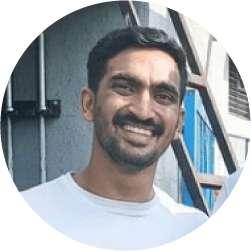 Kaustubh Tambhale
​
Founder & Head Coach, Monkey Flag Fitness
​

Sport: Crossfit | Education: Sports & Exercise Psychology

|

​


​

Certifications: CrossFit Level 1 | Certifications: CrossFit Level 1 |

​

Years of experience: 5+
Kaustabh speaks about the importance of being a Lifelong Learner to be a better coach! From constantly upgrading his skills and updating his knowledge, to staying curious and observing the postures of athletes, coaches and people around him improve his eye for coaching.
Mayank Deo
Independent Fitness Coach
​
Sport: Football |

Education: CrossFit Level 1 Trainer |




​

Years of experience: 5+
Mayank coaches elite athletes, designing their programs with the greatest of care and strategy. And the best part? He does this while staying diligent about his own fitness and knowledge as a coach. Being a footballer himself, Mayank chose to become a fitness coach for elite athletes when he noticed a pronounced knowledge gap in local sport when it came to fitness training.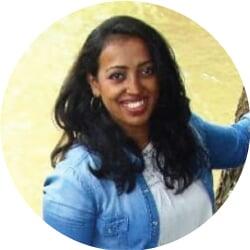 Pooja Nair
Personal Trainer & Group Functional Trainer

​
Sport: Athletics |

Education: Crossfit Level 1, Diploma in Nutrition and Dietetics | Years of experience: 5+
Pooja is a journalist for a national daily by profession and a fitness coach by passion. Right now her whole focus is on personal training. She enjoys being challenged by clients from different backgrounds to explore all the possibilities in fitness.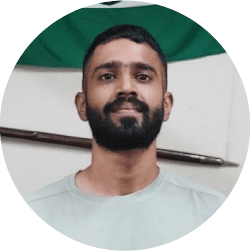 Shaurav Rao
Fitness Coach, Monkey Flag Fitness
Sport: Crossfit | Education: CrossFit Level 1 Trainer |
​Years of experience: 2
Shaurav's passion has always been to help people bring about a change in their lives in the simplest and most realistic way possible. He believes that everyone deserves the right to good
health and to be happy with themselves inside and out. Throughout his school years Shaurav loved playing football and even played for a club. He has wanted to play a Leadership role ever since, and impart as much knowledge as possible. In 2019 Shaurav was introduced to CrossFit and gradually got interested in coaching it. CoolCoach's #MakeNationsFit moto inspires Shaurav and he enjoys training young talented students to become Coaches.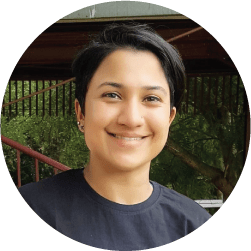 Surabhi Date
Fitness Coach, Indian Women's Boxing Team
​
Sport: Rugby & Football | Education:

Postgraduate Diploma in Sport and Exercise, Strength and Conditioning
Years of experience: 5+
Surabhi has coached the likes of Pooja Bohra and Simranjit Chakar during the lead-up to the Tokyo Olympics where they represented India alongside Mary Kom - a great opportunity and an even greater responsibility! She stresses the importance of effective coaching, no matter the client or athlete's level, who trust their coaches with their bodies (and careers!).